You are situated in a room and will need to find the key to open the door in order to escape. In this stage, you will need to find two keys. One key is to open the hidden compartment underneath the rug. Second is the door key which is hidden within the hidden compartment that you will use to escape.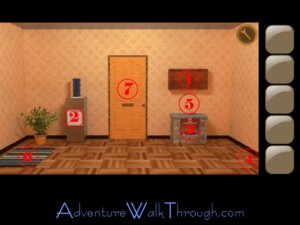 1. Grab the glass cup from the cabinet.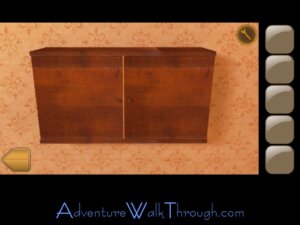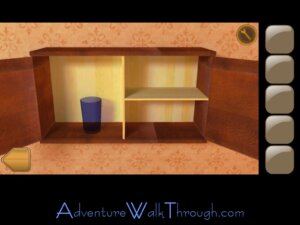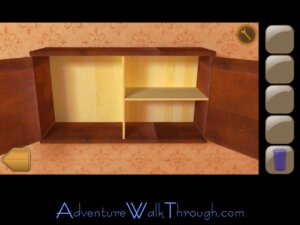 2. Go over to the water dispenser and fill the cup with water.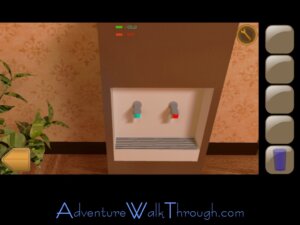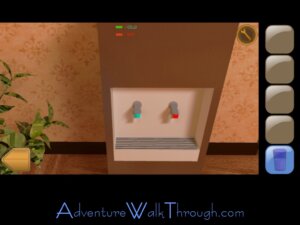 3. Check the fire place and put out the fire with the cup of water. Uncover the key to the hidden compartment.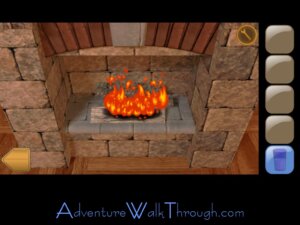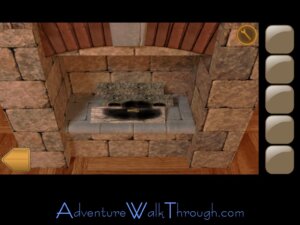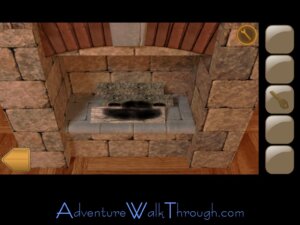 4. Pick up a match box from the floor. You will use it next.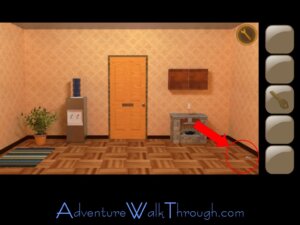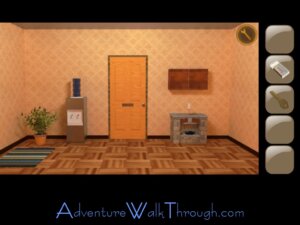 5. Pick up the candle stick from top of the fire place. Light up the candle with the match. You will use it later.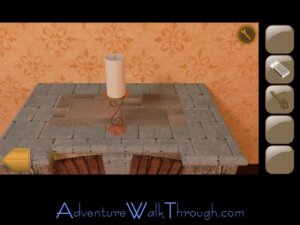 6. Flipping over the rug, you will find a hidden compartment. Use the key from the fire place to open the lock. It is dark underneath. Use the lighted candle stick to help you see. Pick up the door key.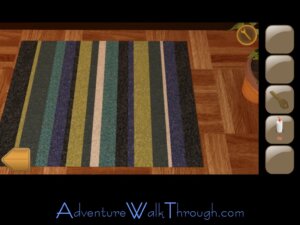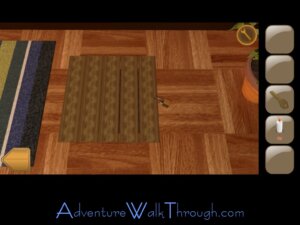 7. Use the key to open the door and you have escaped!