You have arrived at last room. The way out of the room is actually through the ceiling exit rather than using the front door. Nevertheless the exit is fasten with screws. Find the wrench and you can escape. On the way, you will also be making a bomb! You will need to collect two dynamites, a wire, a battery, and a controller pad.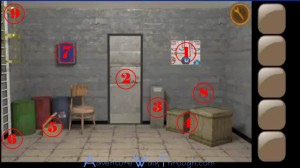 1. Poster: Unscramble the puzzle on the wall poster. Slide the poster to the left. Grab the dynamite inside.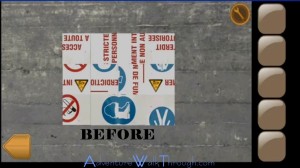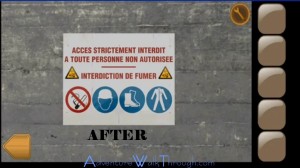 2. Door: Second dynamite is located inside a locker. The locker is locked. Go to the front door and get the locker key from the keyhole.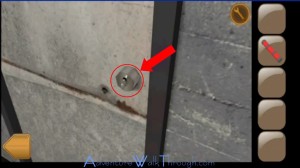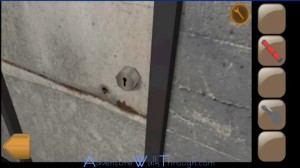 3. Locker: Use the key to unlock the locker. Get the second dynamite and a piece of wire. Notice the number "1015" on top of the cargo box to the right. Remember the number.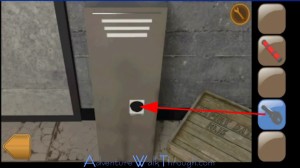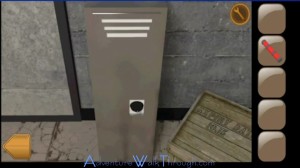 5. Battery: Use the fly as a bait to lure the spider away from the battery. Grab the battery.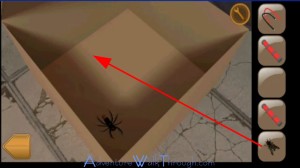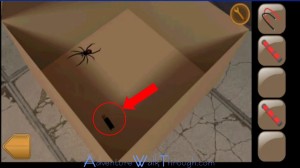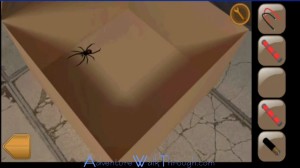 6. Handle: Look to the bottom of the stair. Pick up the cabinet handle.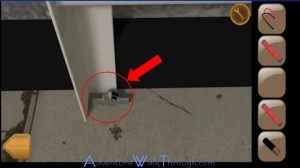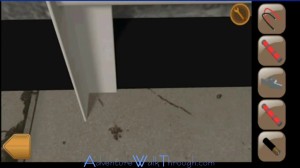 7. Cabinet: Go over to the wall mounted cabinet. Install the handle. Open the cabinet. Retrieve the controller pad. Now you can assemble the bomb.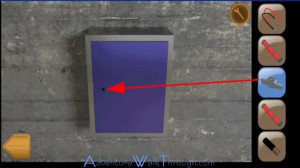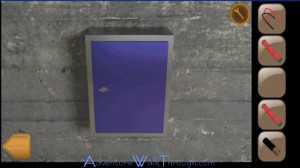 8. Corner: Place the bomb at the corner of the room. Enter code: 1015. Run! After the explosion, go back to the corner, pick up the hex wrench.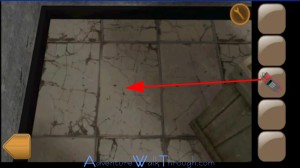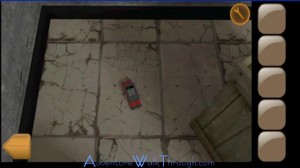 9. Exit: Climb up the ladder. Remove the screws with hex wrench. You have escaped!