In World Escape Level 8, you travel to Italy. The key is hanging from the chandelier. You need to find a way to get it down in order to escape the room.
Below is a complete walkthrough. If you want to pass the level without going through the complete game play, jump to the Fast Short-Cut Cheat.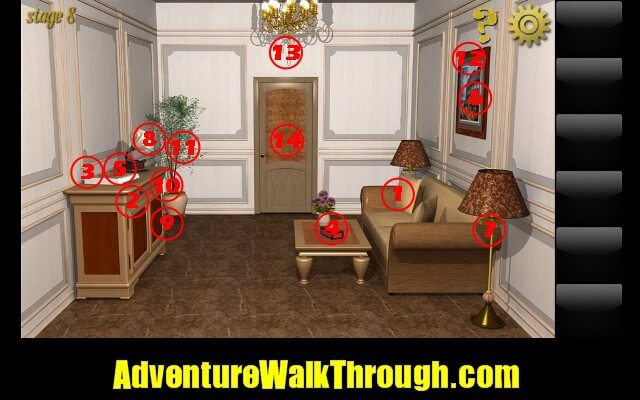 1. Sofa: Look under pillow. Grab a key.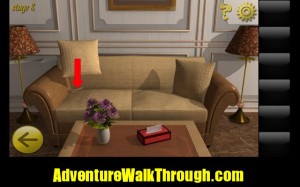 2. Drawers: Unlock the top-right drawer with the key. Get a pizza cutter.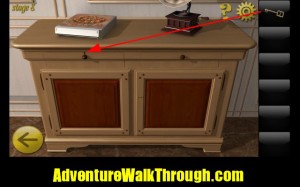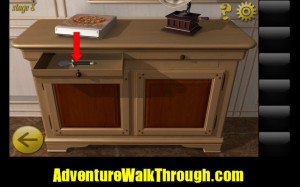 3. Pizza: Open the pizza box. Cut a slice of pizza with pizza cutter. Grab the paper underneath the pizza.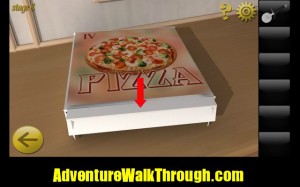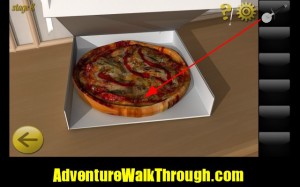 4. Tissue paper: Go over to the coffee table. Get a piece of tissue paper. Wipe off the sauce on the paper. A clue is revealed: Pizza, colosseum, lamp, gramophone. Each of the symbols is an item that can be found in the room.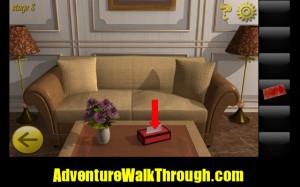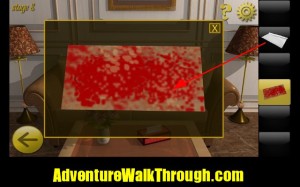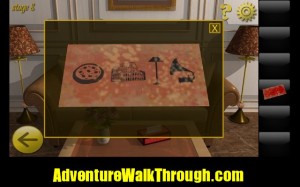 5. Pizza Box: Notice a number is printed on the pizza box: 4.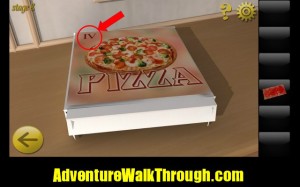 6. Photo: The framed photo of colosseum on the wall has a number 9.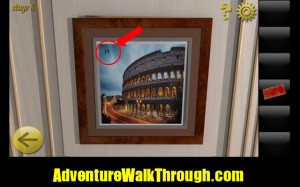 7. Lamp: Go over to the lamp. Check out the number 3.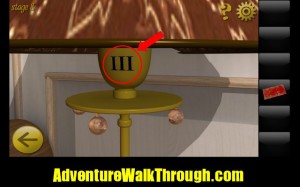 8. Gramophone: On the side of the gramophone, the number 1 is engraved.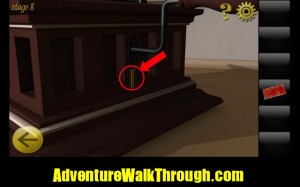 9. Password: Put all the number together in the order shown on the paper. Get password: 4931. Go over to the locked drawer. Enter password: 4931. Retrieve a guitar.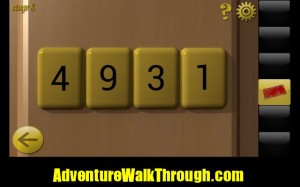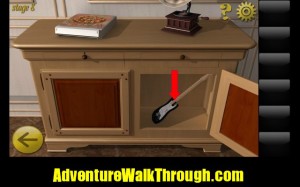 10. String: Open the drawer beneath the gramophone. Get a pair of scissors.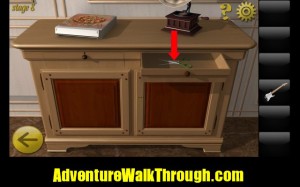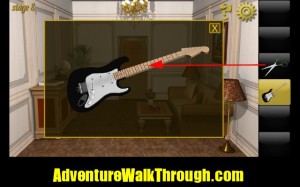 11. Planter: Go over to the planter. Pick up a stick.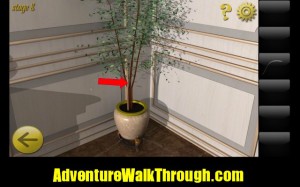 12. Stick: Go back to the wall photo. Get a second stick. Tie the sticks together with string.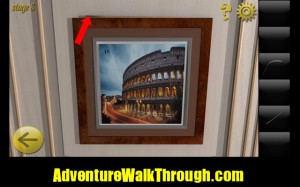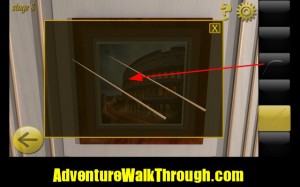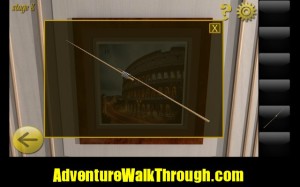 13. Door key: Use the extended stick to get the door key hanging from the chandelier.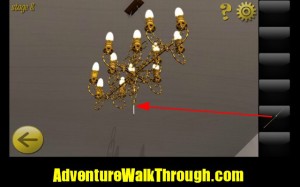 14. Door: Unlock the front door. You have escaped.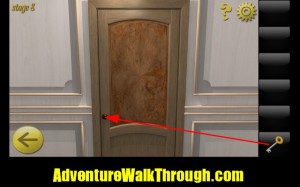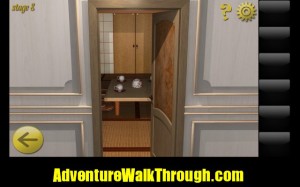 Fast Short-Cut Cheat
Skip step 1-8. Follow steps 9-14 to pass the level.