You are going on a treasure hunt in World Escape Level 10. First find the treasure map then follow the map to lead you to your escape!
Below is a complete walkthrough. If you want to pass the level without going through the complete game play, jump to the Fast Short-Cut Cheat.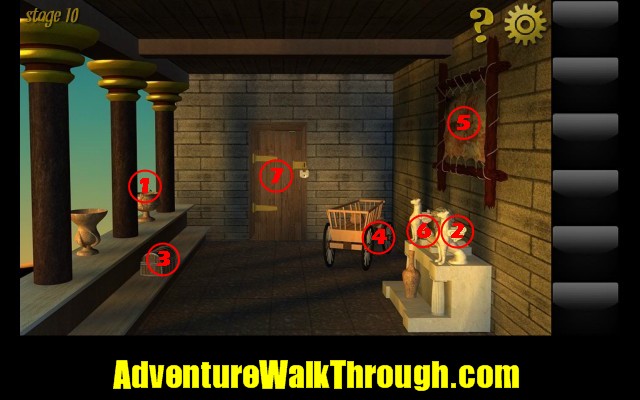 1. Vase: Pick up a basket.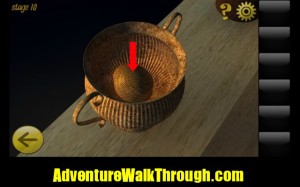 2. Statue: Get a blade behind the statue. Cut open the basket. Get a key.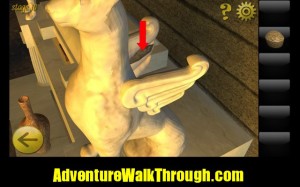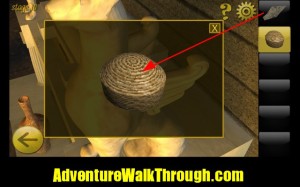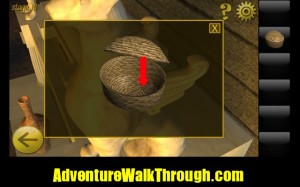 3. Chest Box: Unlock the chest box. Grab an axe head.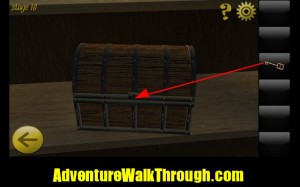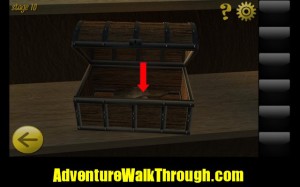 4. Cart: Look underneath the cart. Get a wooden stick. You now have a working axe.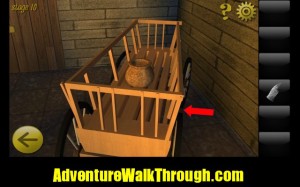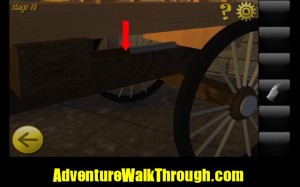 5. Wall Painting: Check out the wall painting. There is a wooden panel underneath. Break the panel with axe. Get a piece of paper. The paper contains a map which shows the clue locations. Follow the map and make note of the shape of each vase. Together, they form a combination password.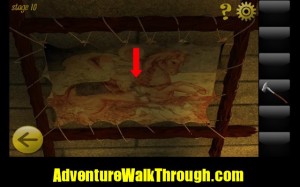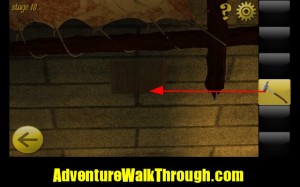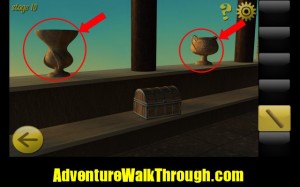 6. Bust: Locate number lock underneath the bust. Enter combination password. Retrieve the door key.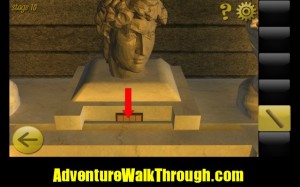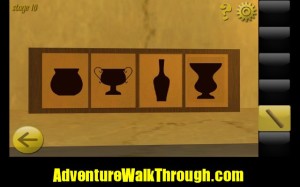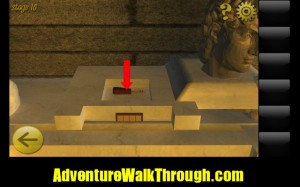 7. Door: Unlock the door. Continue your adventure.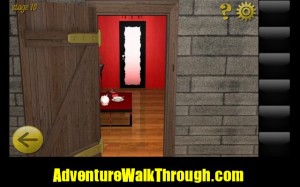 Fast Short-Cut Cheat
Skip steps 1-5. Follow steps 6 and 7 to complete the level.