Welcome to the newest additional to You Must Escape. You are trapped in a hotel room. You need to locate the door key in order to escape from the front door. Sometimes, you have to "call for" help.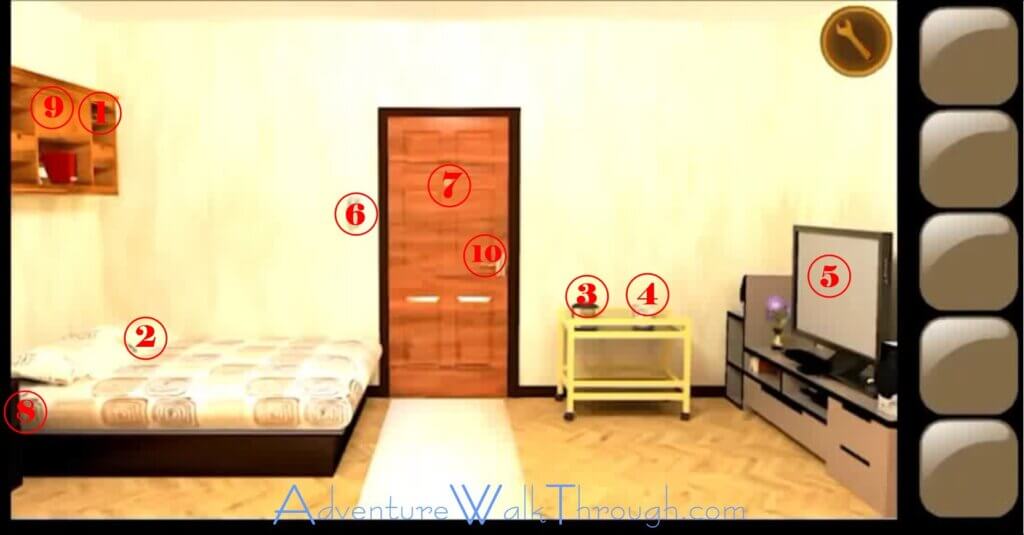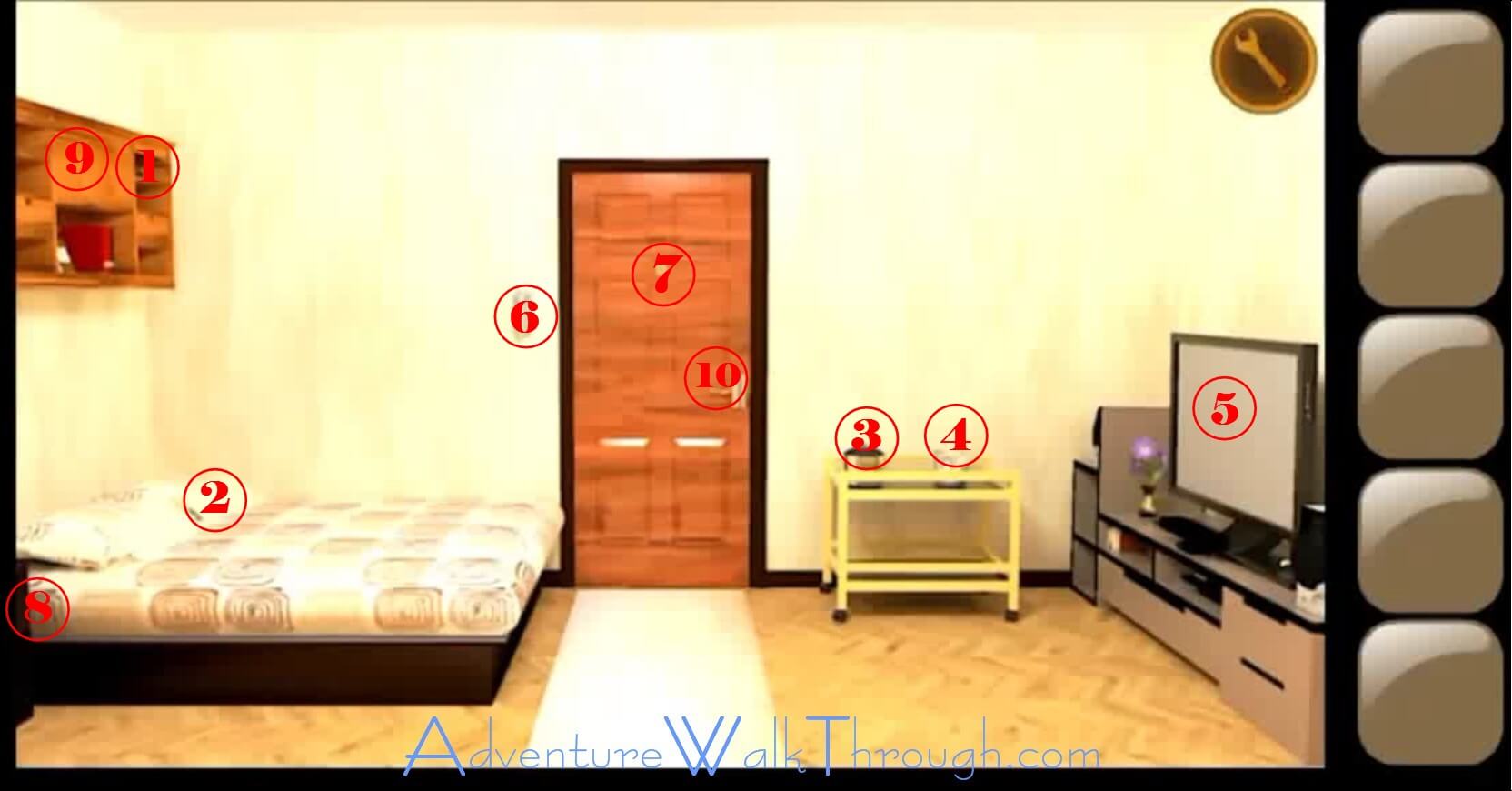 1. Cabinet: Grab a tong.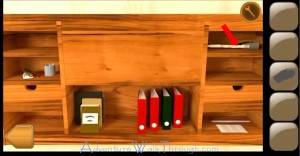 2. Pillow: Get a kitchen mitten under the pillow.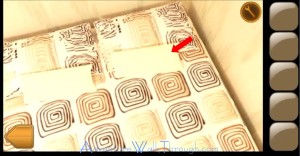 3. Stove: Locate stove. Put on the kitchen mitten and open the pot on the left. Use the tong to retrieve a heated horseshoe.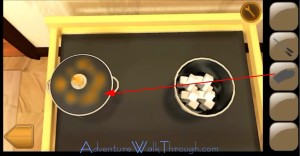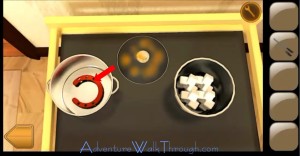 4. Ice: Place the horseshoe in the right pot full of ice. Retrieve the wire at the bottom of the pot.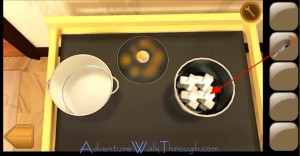 5. Wires: Look behind the TV. Insert the missing wire. Untangle the wires by solving the puzzle. Turn on TV. Get room service phone number: 16679.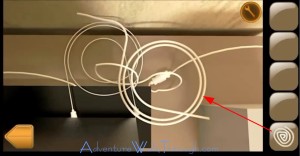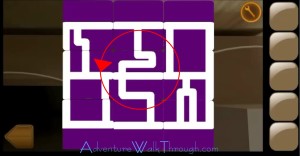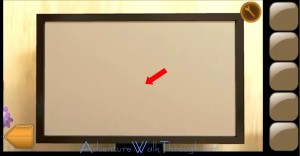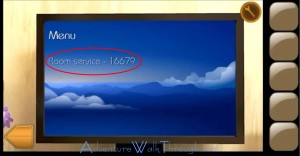 6. Phone: Use the phone next to the door to call the room service number 16679.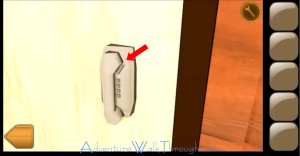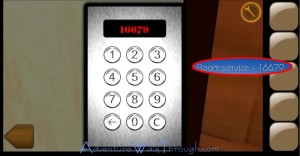 7. Peep Hole: Look out the door. Check out the name tag on the waiter: WIST.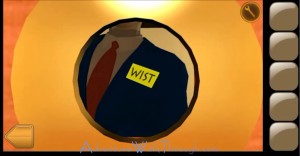 8. Chocolate: Find a box of chocolate on the night stand. Notice the label: WINCESTER. Cross examine the word WIST and WINCESTER. Get password: 1267.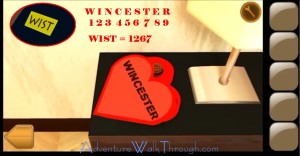 9. Safe: Go back to the cabinet. Open the cabinet door to find a safe. Enter password: 1267. Grab the door key from the safe.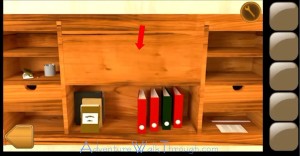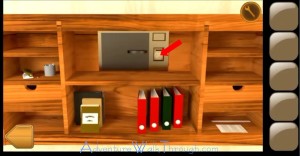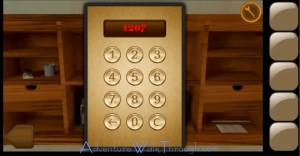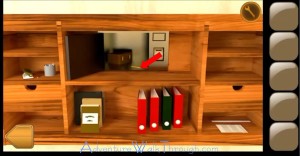 10. Door: Use the key to unlock the door. You have escaped!