You are going on a journey through history. Collect and combine items, solve puzzles and crack codes to escape the room! In this level, the time portal (door) can only be opened with a key card. You need to find the key card and continue your journey.
Time and Location: 15th November, 2085 – Space station 'TERRA'

1. Satellite: Grab a battery. The name of the satellite is printed on top. Notice three letters are capitalized: ATE.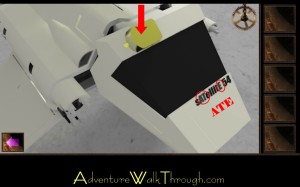 2. Chest: Enter password: ATE. Get a night-vision goggle.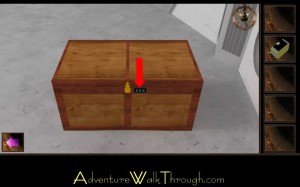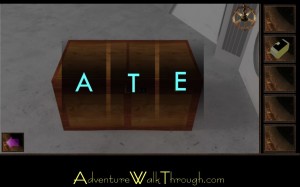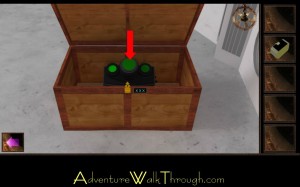 3. Ladder: Grab the ladder.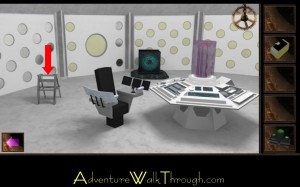 4. Drill: Pick up an electric drill behind an alien sculpture.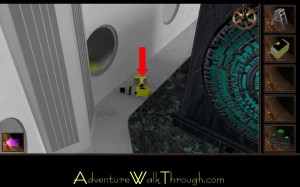 5. Window: Combine battery and drill. Loosen the screws around the window. Notice that there are four planets outside the window. Their sizes numbered from smallest to largest: 3, 2, 4, 1.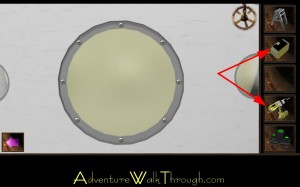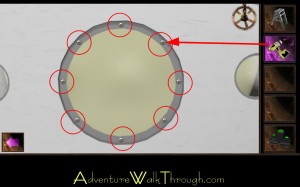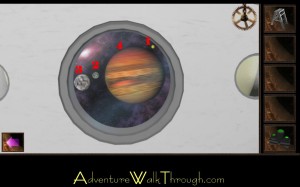 6. Control: Locate the space station control screen. Tap on each bar so they are in the order of 3, 2, 4, 1. Four circles will appear. Notice the orientations of each green line on each circle.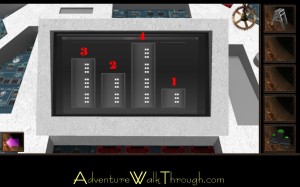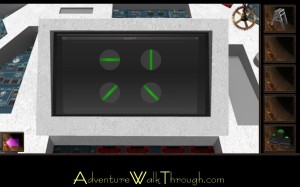 7. Vent: Place the ladder below the vent.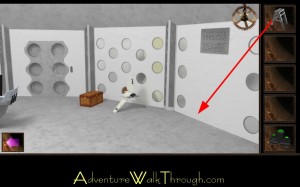 8. Key Card: The vent cover is tighten with four screws. Tap on each screws until their orientation match the circles from the control screen. Put on night-vision goggle. Grab the key card.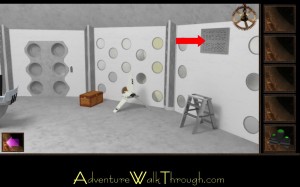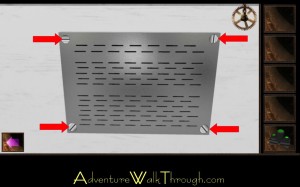 10. Portal: The portal will appear. You have escaped!