You are going on a journey through history to solve puzzles and crack codes to escape the room and escape! In this level, the time portal (elevator door) can only be opened with a key card. You need to find the key card to continue your journey.
Time and Location: 7th July, 1947 – US, New Mexico, Rockwell, Area 52


1. Board: Locate a cork board. Notice the location of the pink post-it notes.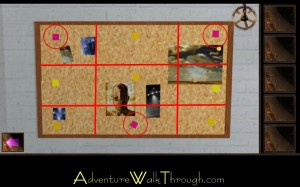 2. Surgery Table: Go over to the computer next to the surgery table. Access a keypad. Enter the key as shown in the image below. Get a screwdriver.
3. Device: Locate a test tube device containing blue fluid. Use the screwdriver to loosen the screws. Open the top cover. Get a handle. Notice the test tubes next to the device: Red, Yellow, Green, Blue.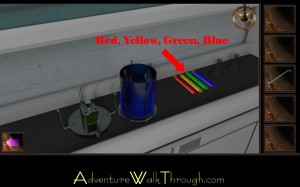 4. Table: Insert the handle on the top drawer of a portable table. Get a box of match.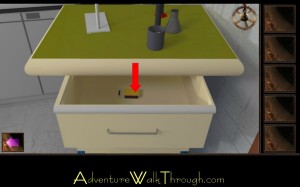 5. Burner: Ignite the burner. Get a key from the flask above.
6. Cabinet: Use the key to open cabinet door. You will see a box with color buttons on top. Tap on each button to match the color as the test tubes. From left to right: Red, Yellow, Green, Blue. Get a key card.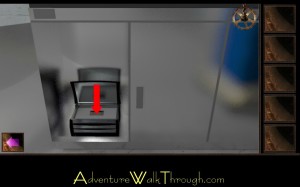 7. Elevator Control: Insert key card.
8. Portal: The portal will appear. You have escaped!