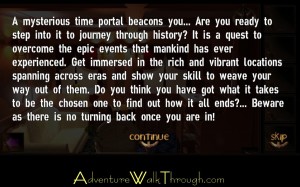 You are going on a journey through history. Collect and combine items, solve puzzles and crack codes to escape the room and reach new stage! In this level, the time portal (door) is locked with a handcuff. You need to find a way to break the handcuff and continue your journey.
Time and Location: 15th April, 1912 – North Atlantic Ocean, RMS Titanic
1. Passcode: Get a passcode off a paper on top of the dining table: 1140.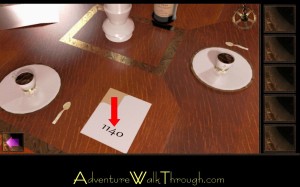 2. Bed: Look under the pillow. Get a handle.
3. Coffee Table: Locate keypad on coffee table. Enter passcode: 1140. Open the drawer. Get a key.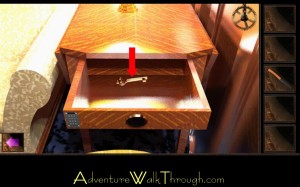 4. Safe: Use the key to open the safe. Get an ax head.
5. Handcuff: Combine ax head and handle. Use the ax to break the handcuff.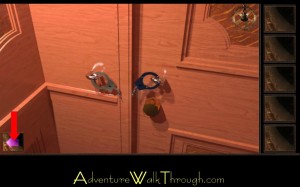 6. Portal: The portal will appear. You have escaped!