This complete walkthrough is for Level 7 of Escape If You Can.
Overview: You need to find a way to escape the room. The only way to leave the room is through an elevator. In this stage, you are in a child's room. There are two rooms. The key card to unlock elevator control is hidden somewhere in the room.

1. Truck: You need to find a four number combination. The clues are hidden all over the room. First clue is on the toy fire truck: Yellow 9.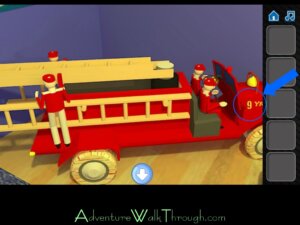 2. Trailer: On the toy trailer is a Red 7.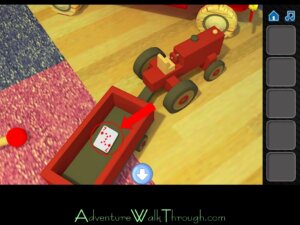 3. Bird: Go over to room#2. On to of the cabinet is a black bird. Flip the toy bird's wing, you will see a Green 6.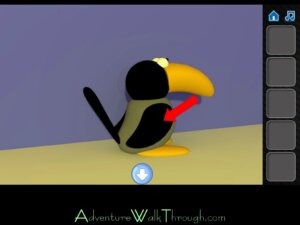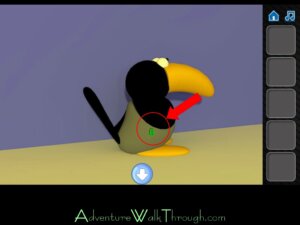 4. Drawer: Open the drawer and you will see a Blue 8.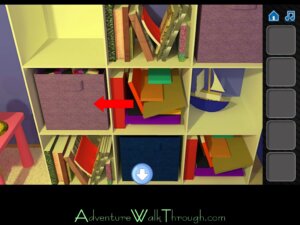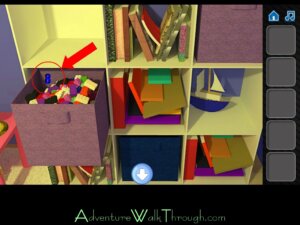 5. Board: Now you gather all four numbers, you will need to decipher the combination. Slide over the checker board. Diamond is green (6). Club is red (7). Spade is yellow (9). Heart is Blue (8).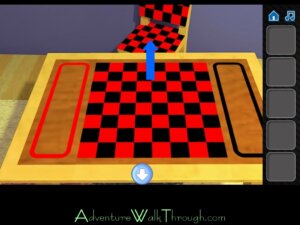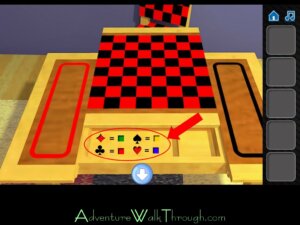 6. Box: Locate the box with a number lock on top. The clue hints that the order will be Diamond, Club, Heart, Spade. Enter passcode: 6789. Get the key from inside.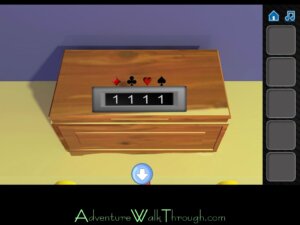 7. Dresser: Open the second drawer on the left. Grab the dart from inside.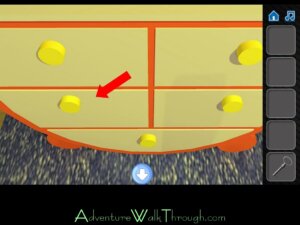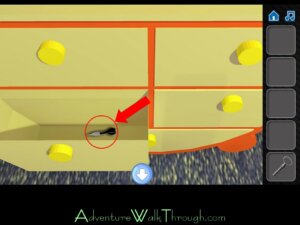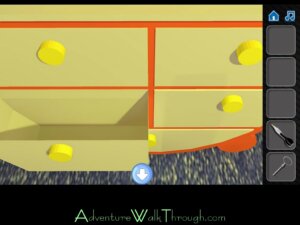 8. Balloon: Go back to room#1. Shoot down that balloon. Pick up the piece of paper that fell out. The paper contains a passcode.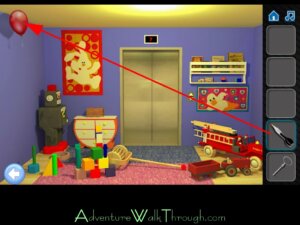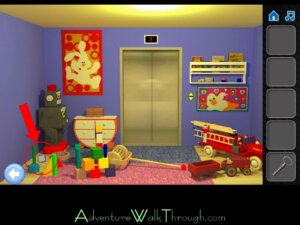 9. Chest: Insert key in the keyhole. Press on circle 2, 4, 5, 7 as indicate on the paper. Grab the saw inside.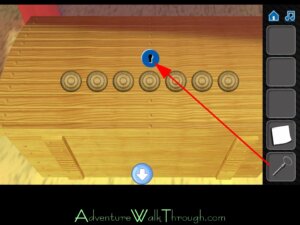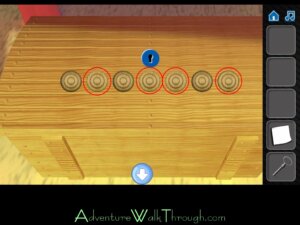 10. Walker: Use the saw to open the baby walker. Grab the purple ball inside.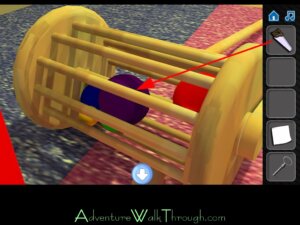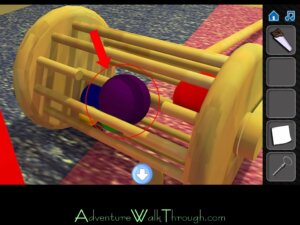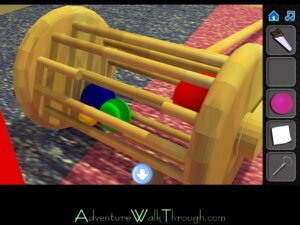 11. Globe: Go back to room#2. Separate the crystal globe from its base. Get the yellow ball.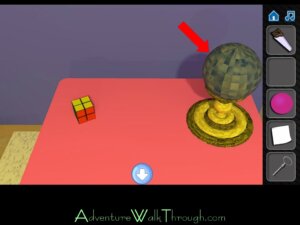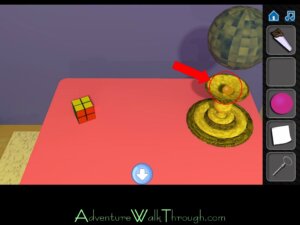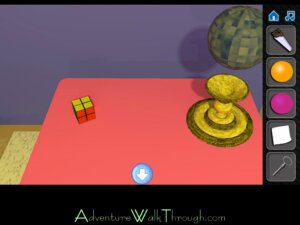 12. Robot: Place the both ball on the robot. Robot's mouth will open with a key card inside.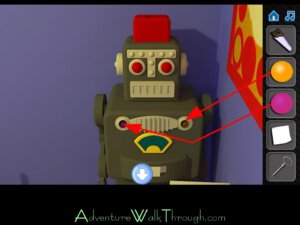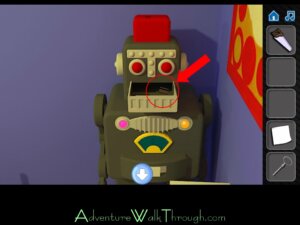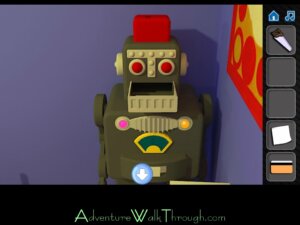 13. Exit: Insert the key card into the elevator control panel. Elevator door will open. You have escaped!