This complete walkthrough is for Level 6 of Escape If You Can.
Overview: You need to find a way to escape the room. The only way to leave the room is through an elevator. In this stage, the elevator control is hidden somewhere is the room.

1. Shelf: Grab green key inside the bucket on the second layer of the shelf.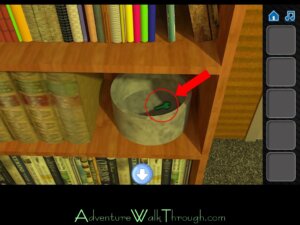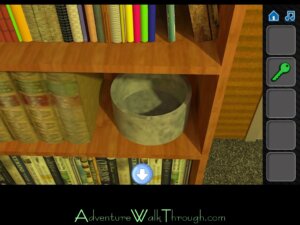 2. Box: Use the green key to open the green padlock. Open the red box. Retrieve USB drive from inside.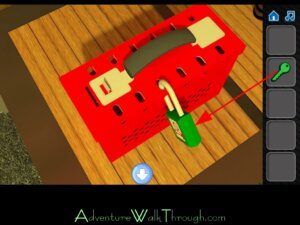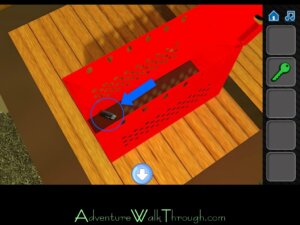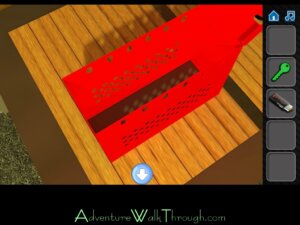 3. Computer: Go over to the room#2. Insert USB drive into the computer. Four colored circles will appear.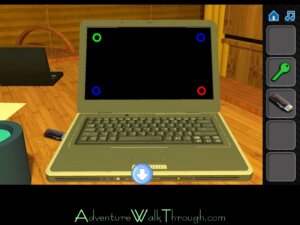 4. Painting: Match the color of the four circles on the corner to the four ciricles that appear on the computer. Beneath is a number: 5826.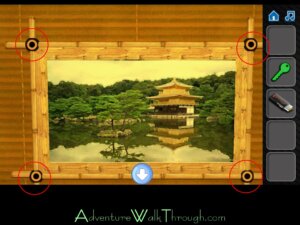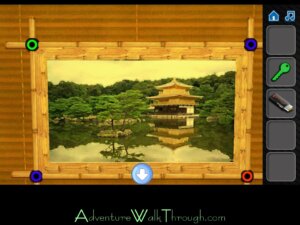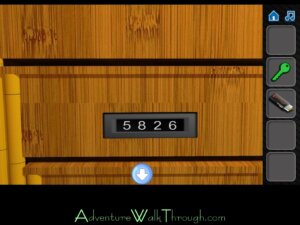 5. Drawer: Enter combination: 5862. Drawer will open. Grab the needle from the drawer.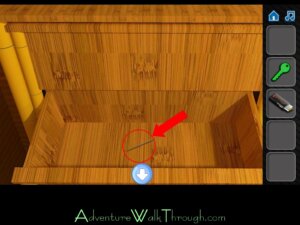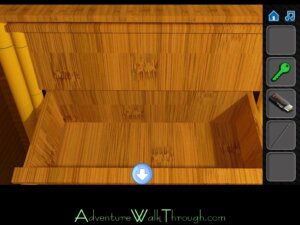 6. Fixture: Go back to the room#1. Use the needle to unlock the fixture on top of the shelf. Get the red key.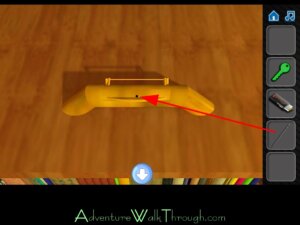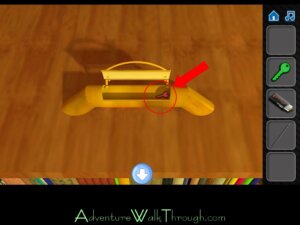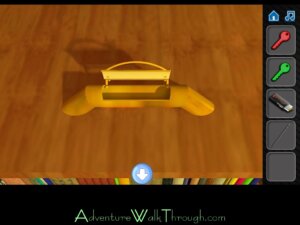 7. Lock: Go over to room#2 again. Use the red key to unlock the pedlock at the bottom of the shelf. Then insert green key.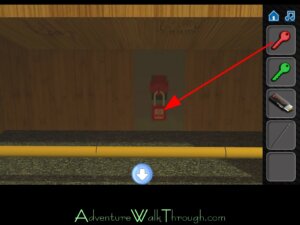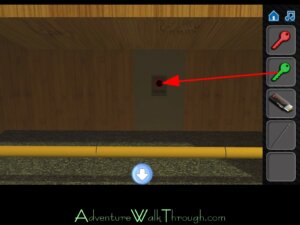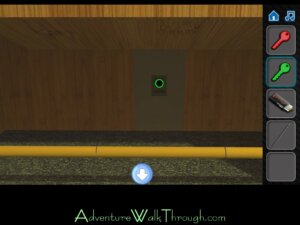 8. Exit: Go over to the elevator in room# 1. Elevator door is now open. You have escaped!