The portal leads you to an alternate dimension. The only way to escape is to solve puzzles that allow you to reopen the portal.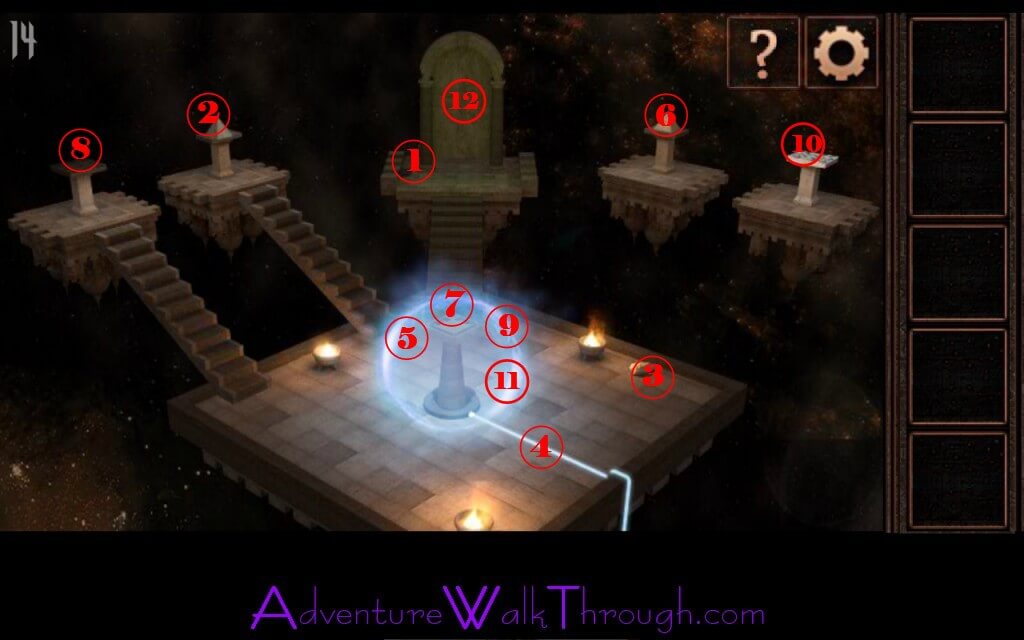 1. Half-Circle Puzzle Piece: Pick up a puzzle piece with a half-circle design next to the doorway.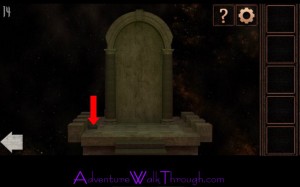 2. Pyramid: Go up the second staircase from the left. Grab a pyramid with some kind of instructions.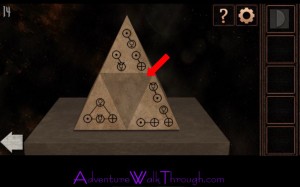 3. Rock: Grab a rock from the floor.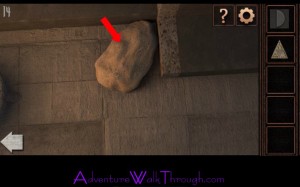 4. Power Supply: The center podium is protected by an energy field. Interrupt the power supply by cutting off the conduit with the rock.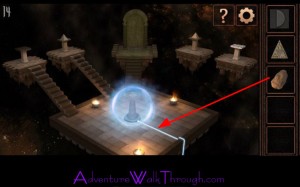 5. Podium: Take a look at the center podium. Find an empty slot matching the puzzle piece with half-circle design. Insert the puzzle piece. A third staircase will appear.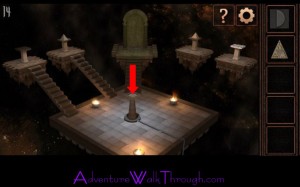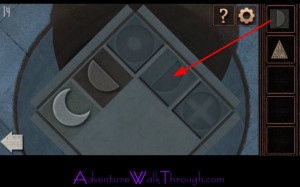 6. Full-Circle Puzzle Piece: Go up the staircase to the right of the portal. You will see a pyramid. The pyramid is carved with brackets and a square. Tap on the square. Get a puzzle piece with full-circle design.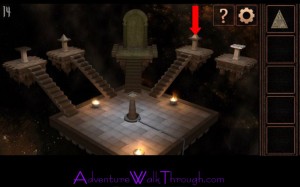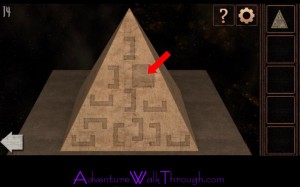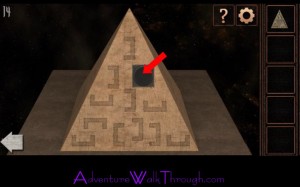 7. Retrieve: Go back to the podium and grab all the puzzle pieces.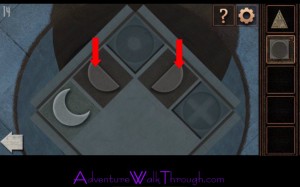 8. Board: Go up the first staircase on the left. You will find a board. Insert puzzle pieces as shown in the image below. A puzzle piece with a cross design will reveal in the center of the board. Grab all the pieces.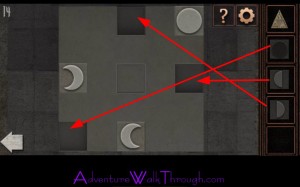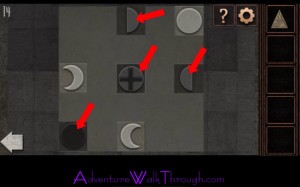 9. Fourth staircase: Go back to the center podium. Place all pieces on the podium. A fourth staircase will reveal.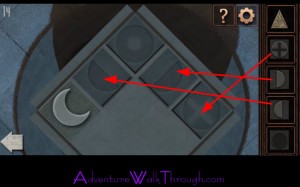 10. Celestial Map: Go up the first staircase from the right. You will find a celestial map. Check out the instructions from the pyramid that you pick up earlier. There are three sets of combinations that need to be entered. Follow the images below. When the combination is entered correctly, a bar will illuminated at bottom-right corner. After all bars light up, a compartment will open. Grab a puzzle piece with a hollow-circle design.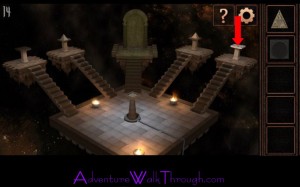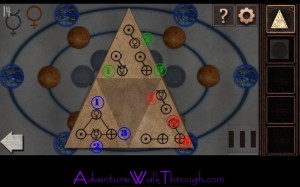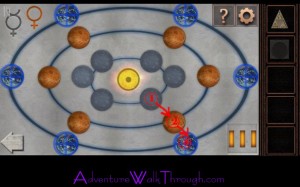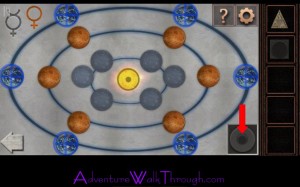 11. Last Puzzle Piece: Go back to the center podium. Insert the last piece of puzzle.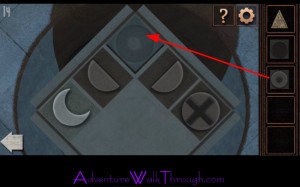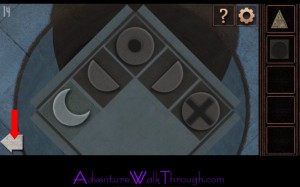 12. Portal: A portal will appear on the doorway. Escape the room through the portal.