You are trapped in a room with a room with a chemistry lab station. The trap door under the table is the only way out. You need to collect all the materials and create a key solution in order to unlock the door.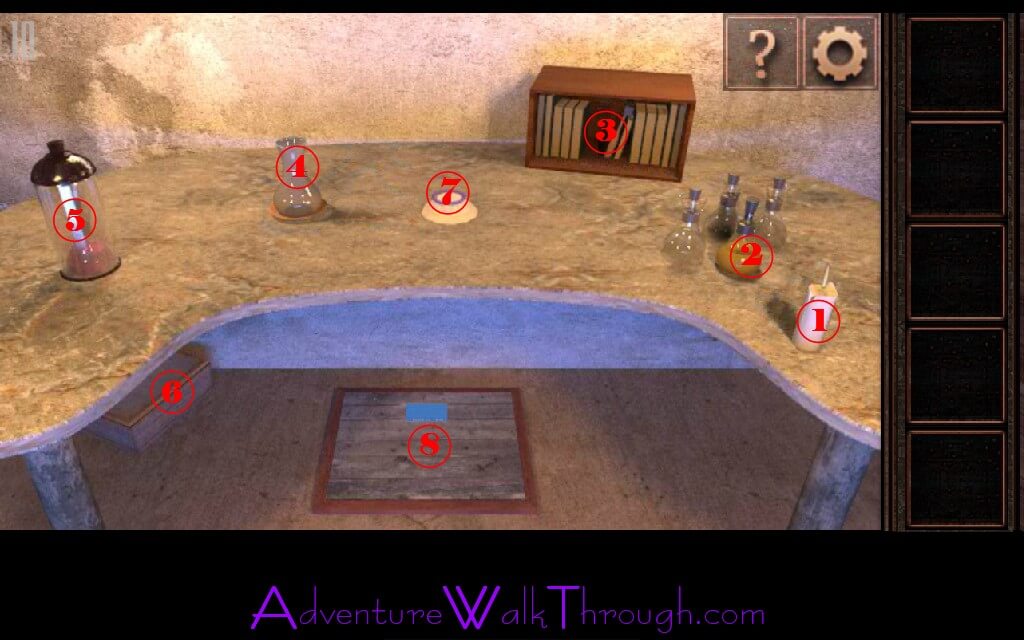 1. Candle: Collect a candle from the top of the table.
2. Yellow Solution: Pick up a flask with yellow solution.
3. Hammer: Locate hammer among the books. Grab the hammer.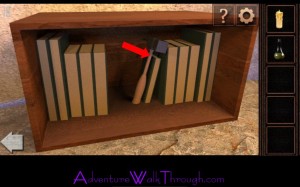 4. Flask: Pick up an empty flask.
5. Cylinder: A flask is hidden inside a secure glass cylinder. Use the hammer to break the glass. Get the flask with pink solution.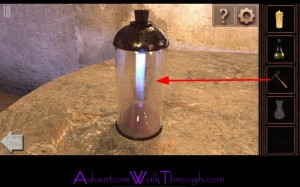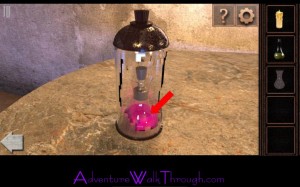 6. Puzzle: Find a puzzle box under the table. The top has nine buttons. Starting at the center and spiral towards left, buttons will light up when pushed as shown in the picture below. Once all buttons light up, the box will open. Grab the flask with blue solution.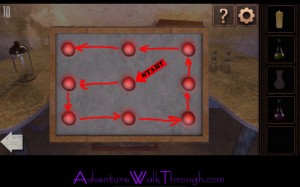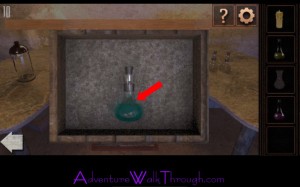 7. Mixture: Place empty flask on top of the burner. Light up the burner with the candle. Your goal is to create a solution that match the color square on the trapdoor. Add blue solution twice to the flask, then the pink solution. You will obtain a dark blue solution.
Blue x 2 + Pink x 1 = Dark Blue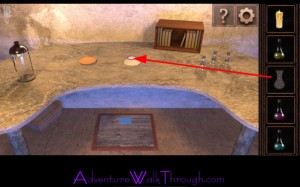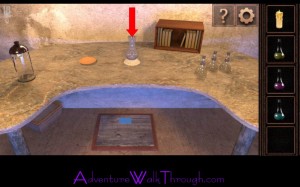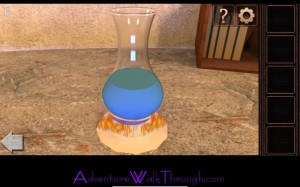 8. Trapdoor: Trapdoor is opened. Escape through the trapdoor.