Escaping this basement in Can You Escape Adventure Level 7 will take utilization of different tools.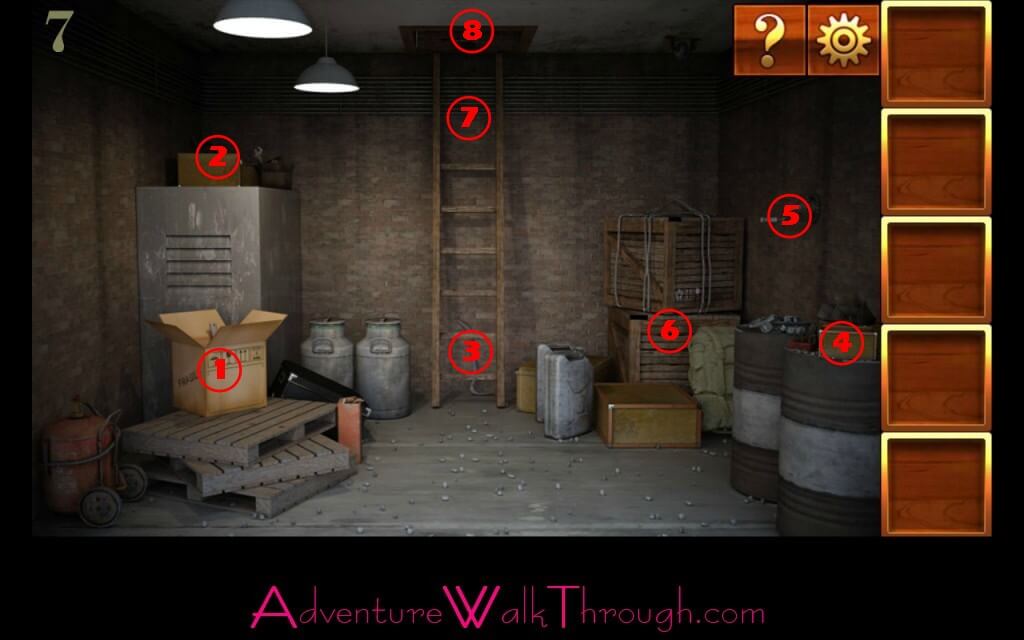 1. Hammer: Grab a hammer from the box.


2. Rope: Get a piece of rope from the tray in the back.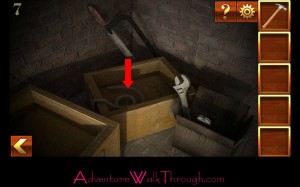 3. Pry Bar: Get a pry bar behind the ladder.
4. Barrels: Get a key and some nails from top of the barrels.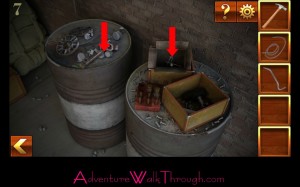 5. Pulley: Insert rope into the pulley. Turn the handles to lift up a cargo box.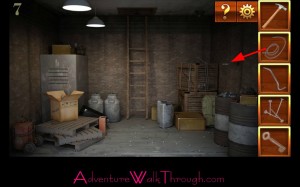 6. Safe: Use the pry bar to open the cargo box. A wooden board will be added to your inventory. Open the safe with key. Retrieve another wooden board and a key.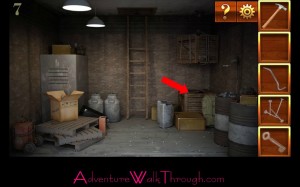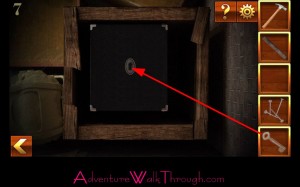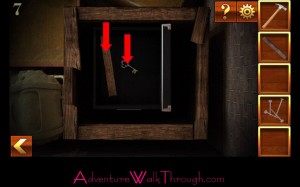 7. Ladder: Grab the wooden boards, nails, and hammer. Fix the ladder.
8. Trapdoor: Go up the ladder. Use the key to unlock the padlock. Leave the basement.