You are one step closer to break into an ancient tomb. The key to open the stone door is hidden somewhere in the jungle.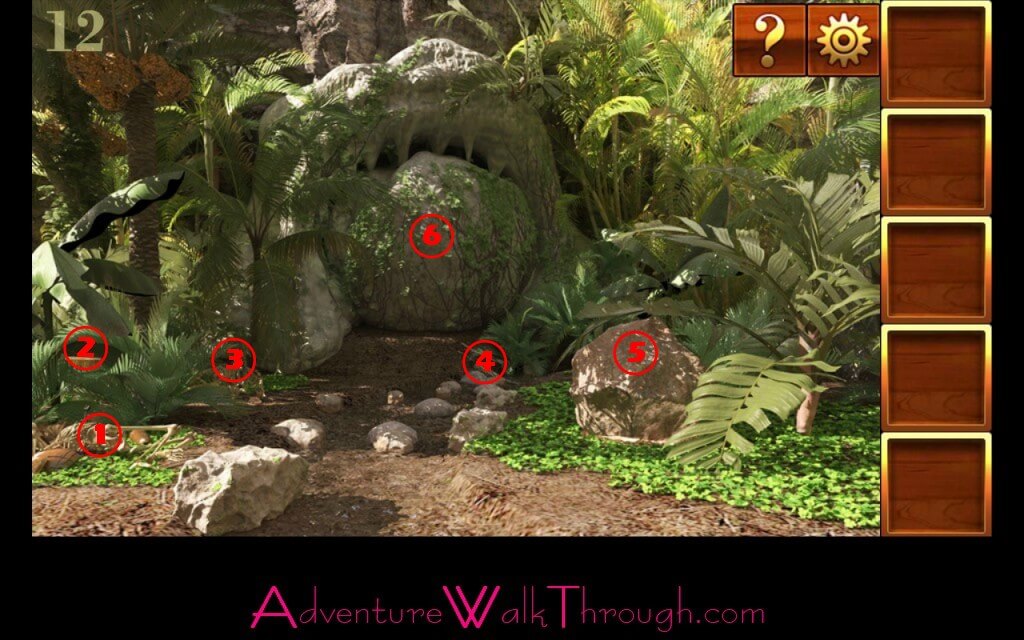 1. Flashlight: Pick up a flashlight.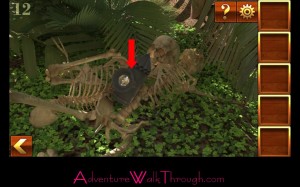 2. Battery: Grab a battery.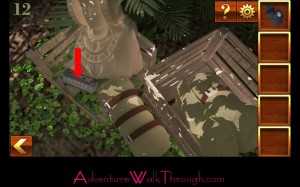 3. Knife: Grab a knife.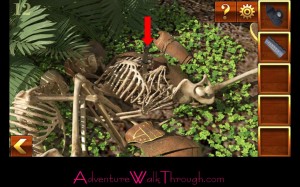 4. Stick: Get a wooden stick.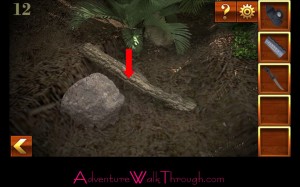 5. Rock: Flip over the rock with the wooden stick. A hole is revealed. Put the battery in the flashlight. Place the flashlight in the hole. Get a round disk.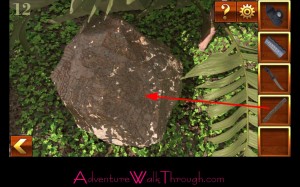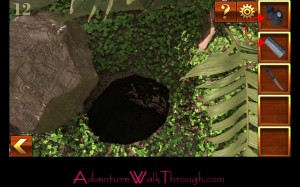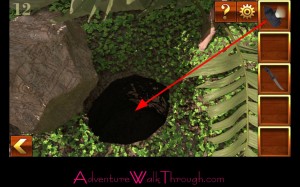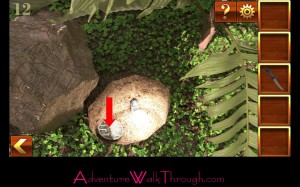 6. Stone Door: Clear the vines on the stone door. Insert round disk in the center of the door. Look at the disk closely. Solve the puzzle by moving the coins to the black dot. Follow the steps below. Push open the door. Enter the tomb.
Puzzle Solution
down x2
left x2
down x4
right x2
up x1
left x1
up x2