After a long sail, you have arrive at a tropical jungle. You are exploring a hut with mysterious symbols. The clues will help you escape.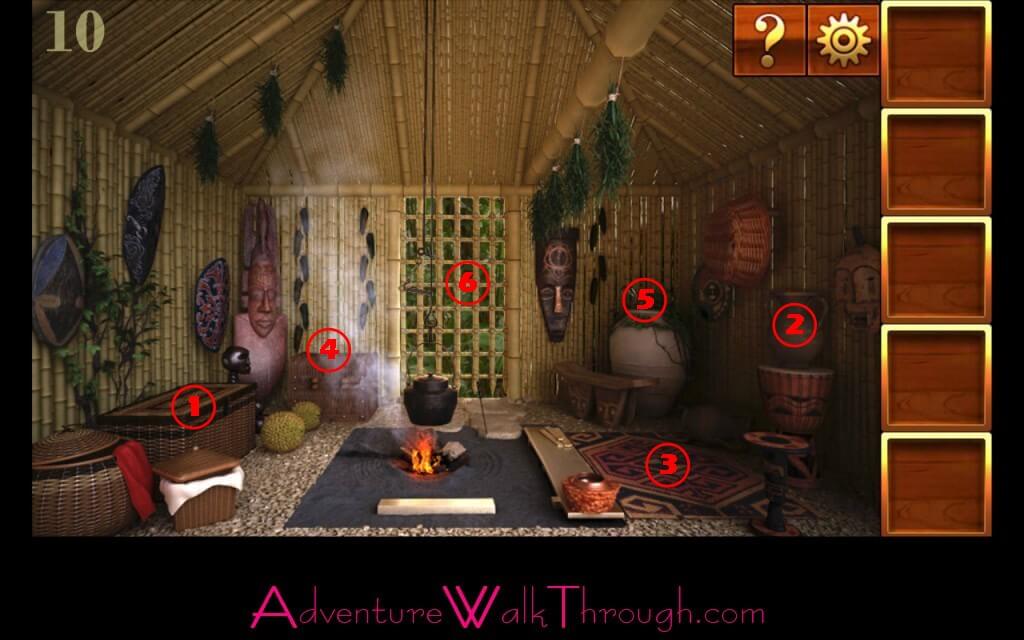 1. Wicker Straw Box: Open the box. Grab a vase.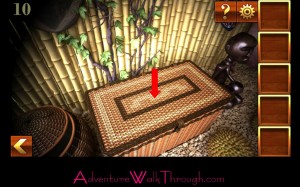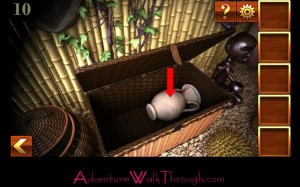 2. Drum: Across the room, locate another vase on top of the drum. Get the vase. Also, grab the straw basket hanging on the wall.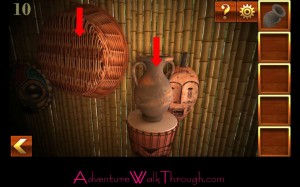 3. Floor: Search the floor. Pick up another vase. Notice a piece of paper with mysterious symbols.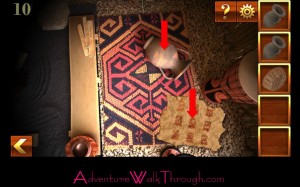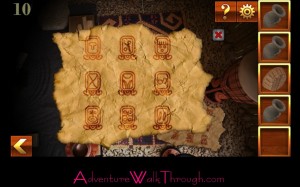 4. Chest Box: The chest box is locked. Rearrange the symbols until all the green lights turns on. The symbols should match the ones on the paper that you saw earlier. Open the chest. Get a knife.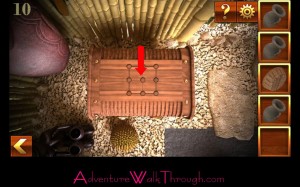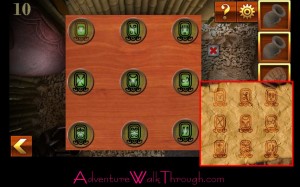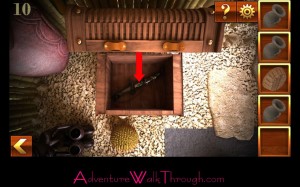 5. Sand: There is a tall vase with sands at the corner of the room. Use the knife to cut off a rope. Place all the vases together. Fill the vases with sand.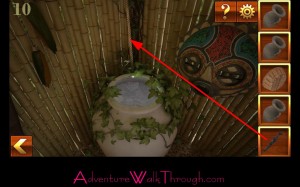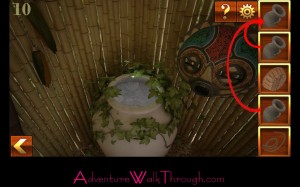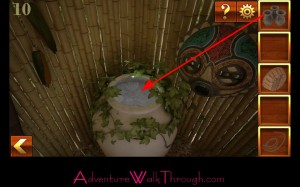 6. Door: Combine the basket and rope. Tie the basket to the door. Place the vases in the basket. The bamboo gate will be lifted. Exit the hut.