This complete walkthrough is for Level 6 of Can You Escape 2.
Overview: The purpose of this game is to break out of the rooms. Solve the puzzles and find all the hidden objects that you have to use in the rooms in order to advance to the next floor. In this level, the elevator control is locked. You need to find the passcode for the elevator keypad.

1. Drawer: Open the drawer. Get a ring handle.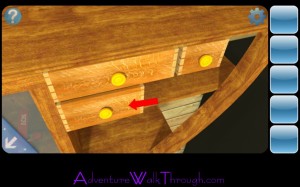 2. Shelf: Open the shelf. Look underneath the toy airplane. Get a clue#1.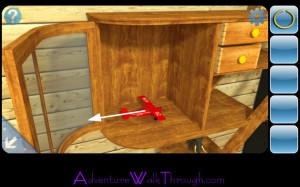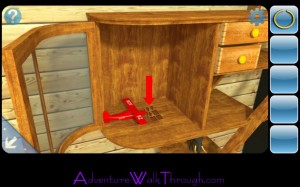 3. Elephant: Grab one of the toy elephant's tusk.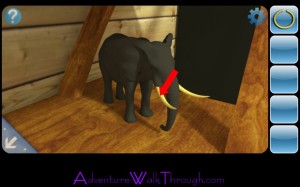 4. Drum: Locate the drum next to the cabinet. Use the ivory to cut open the top of the drum. Get a bottle of powder and brush.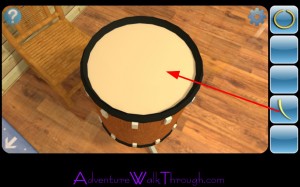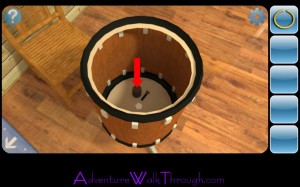 5. Treasure Box: Locate a treasure box behind the drum at the side of the room. Insert the ring handle. Get clue#2. Apply powder to the keypad on top. A few fingerprints is revealed. Tap on those keys. Open the box. Grab a toy heart.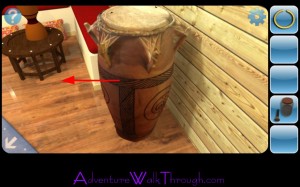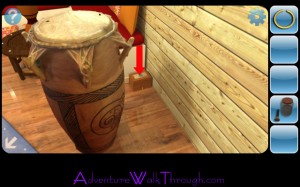 6. Refrigerator: The refrigerator is locked. Punch the buttons as shown in clue#2. Get a water bottle.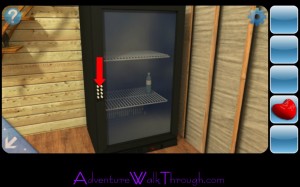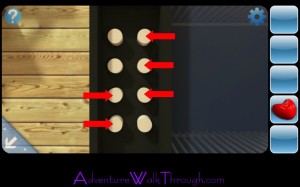 7. Painting: Look under the second painting from the right. Notice a ship wheel with red tip.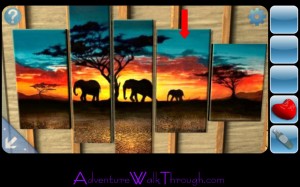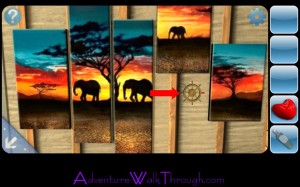 8. Coffee Table: Look under the drum on the table. Notice a second ship wheel with yellow tip.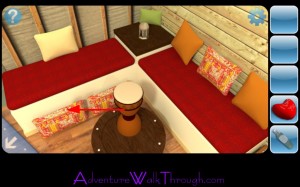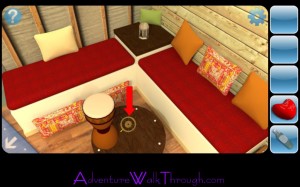 9. Speaker: Look inside the speaker amplifier. Notice a third ship wheel with a white tip.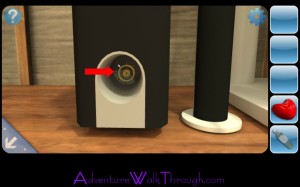 10. Chest: Locate the ship wheels on top of the chest. Turn each wheel so they resemble the clues. Get a toy wheel.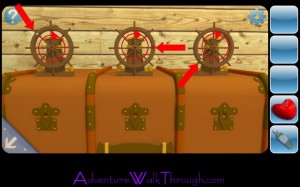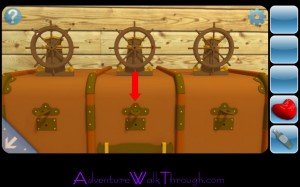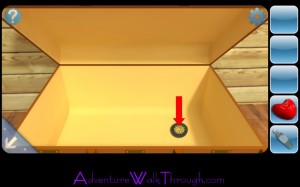 11. Wooden Frame: Rotate the diamond shapes on top of the wooden frame as seem in clue#1. Get another toy rubber tire.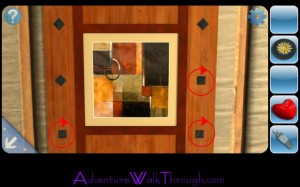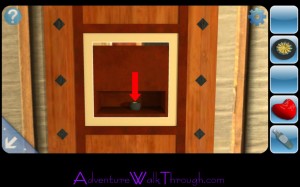 12. Cabinet: Open the cabinet door. There are three apparatuses.
Red apparatus: Insert wheel on the toy antique car.
Blue apparatus: Pour water in the glass.
Green apparatus: Place heart on the teddy bear. Insert rubber tire on toy car.
Three sets of number will appear under the apparatuses. Add up the numbers. Get passcode: 1861.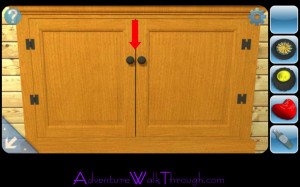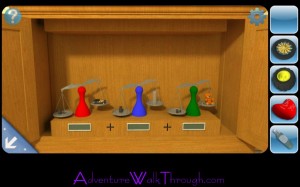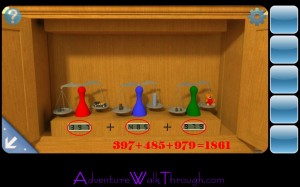 13. Keypad: Enter passcode: 1861. Press the red button.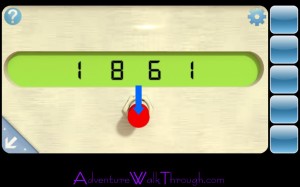 14. Elevator: The elevator door will open. You have escaped!