This complete walkthrough is for Level 5 of Can You Escape 2.
Overview: The purpose of this game is to break out of the rooms. Solve the puzzles and find all the hidden objects that you have to use in the rooms in order to advance to the next floor. In this level, the elevator control requires a key. You need to find the key.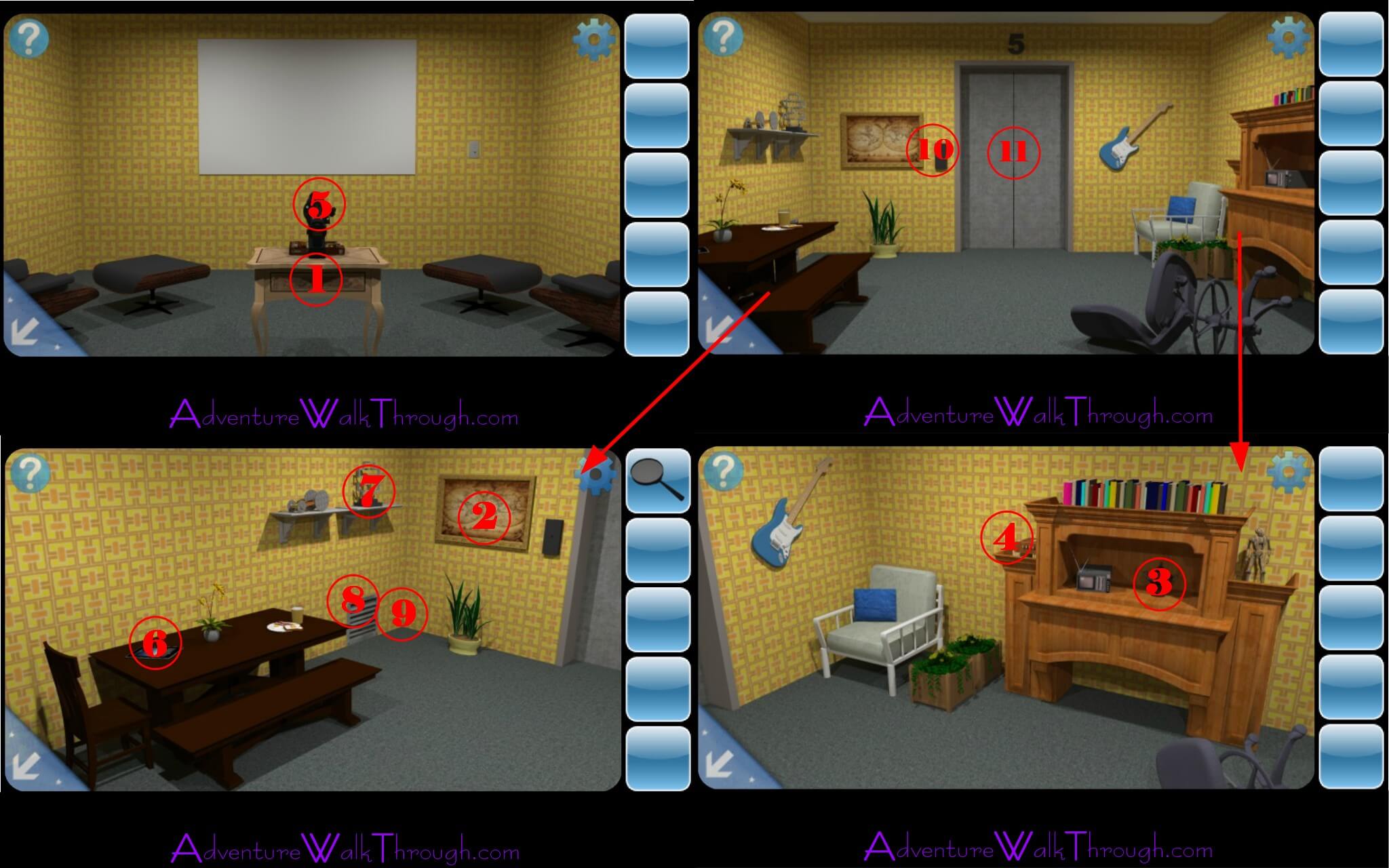 1. Drawer: Look inside the drawer under the projector. Get a magnify glass.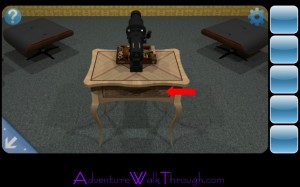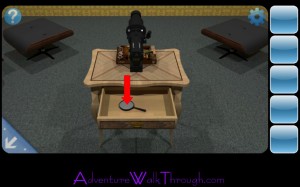 2. Map: Use the magnify glass on the map. Get a passcode: 2643.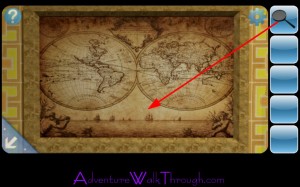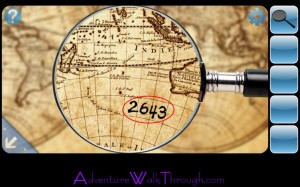 3. Flashlight: Look behind the incense burner. Grab the flashlight.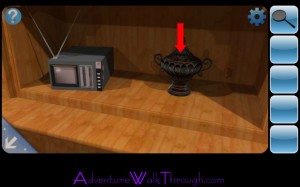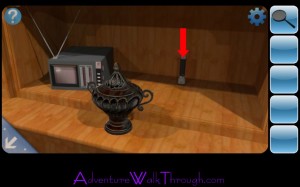 4. Box: You will find a locked box on top of the bookshelf. Enter passcode: 2643. Get a film clip.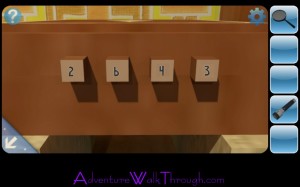 5. Projector: Insert film clip into the projector. Turn off the light. Turn on the projector. Tap to show the image. Notice the women are wearing shirts in the colors of cyan, red, navy blue.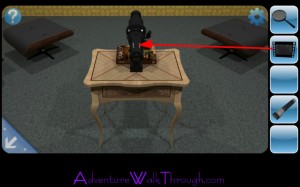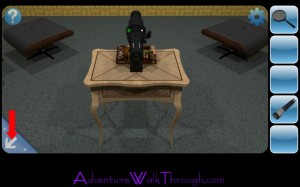 6. Mobile Device: Check out the mobile device on top of the table. Play the mini-game. Collect all the stars. Notice the star pattern on the congratulation screen.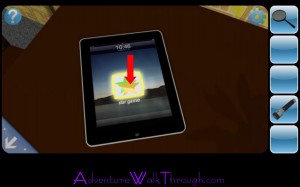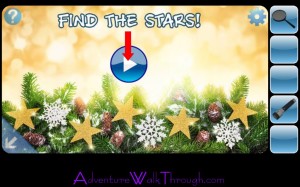 7. Sculpture: Look closely at the odd sculpture. Get the wrench.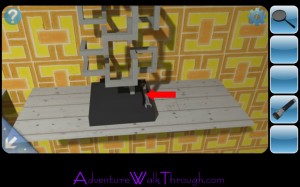 8. Vent: Use the wrench to open the vent. Remove the cover. Use the flashlight. You will find a safe at the end of the tunnel.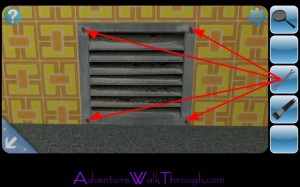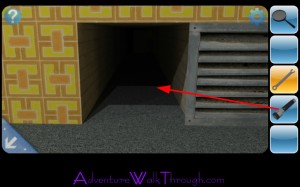 9. Safe: Enter combination as shown in the image below. Get a key.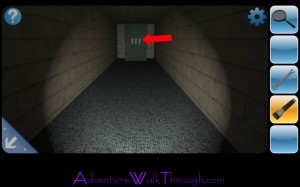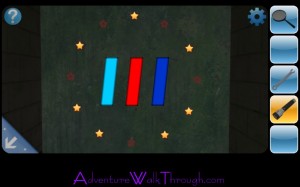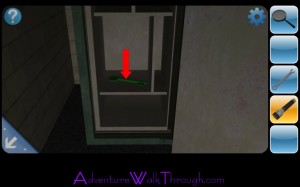 11. Elevator: The elevator door will open. You have escaped!